CONGRATULATIONS TO OUR FINALISTS. WinTRADE Awards 2020 are now CLOSED.
Because of COVID-19 we have had to postpone our Awards Dinner at our usual time and venue, but we will get back to you in the New Year once government guidelines are clearer. In the meantime keep an eye on your inbox. From All At WinTrade Global have a wonderful, restful and safe Festive Season . Keep Safe, Keep Well and Keep In Touch. See you all in the New Year.
To WinTrade Family Friends and Supporters – COVID-19 Notice:
In light of the current pandemic COVID-19 and to protect and safeguard the health and well-being of our Members, Executives and Patrons, we will be heeding Government advice and postponing the WinTradeGlobal Summit & Awards and hope to host a live event in June 2021.
We wish you to note that we will be leaving the nominations and voting process open until further notice.
We will be making update announcements as soon as possible.
Meanwhile, we will be working behind the scenes to ensure that WinTrade Global Week & Awards, keeps its well earned position in the arena of celebrating women in business globally. Look out for our announcement for our new date for our WinTrade Global Summit & Awards 2021 on our website and social media platforms over the coming weeks.
In the meantime we are arranging various online activities which we look forward to sharing with you soon and trust you will enjoy.
Check Out Our WinTrade Global Talks – designed to "Leave You Speechless"
Until then, on behalf of the WinTrade Global Advisory Board, Patrons and Executives, please ensure that you keep yourself and family safe, and we look forward to keeping in touch and seeing you in the New Year.
Dr Yvonne Thompson CBE: Founder WinTrade Global
CELEBRATING WOMEN'S CONTRIBUTION
The WinTRADE AWARDS are for women who've dared to take their destiny into their own hands; women that demand financial freedom and contribute to the success of their country's GDP; Women that support the Womenomics ethos, recognising women's financial contribution to the global economy.
JOIN US AT THE SPECTACULAR WINTRADE AWARDS GALA DINNER
Hosted at the luxurious Park Plaza hotel, the consummation of WinTRADE Week will be a glamorous celebration of global women in business. With impressive hosts and inspiring keynote speakers, we can promise you an unforgettable evening.
We seek to raise the profile of women entrepreneurs in the workplace, elevate their value and celebrate the corporates that support, encourage and promote the talent pipeline.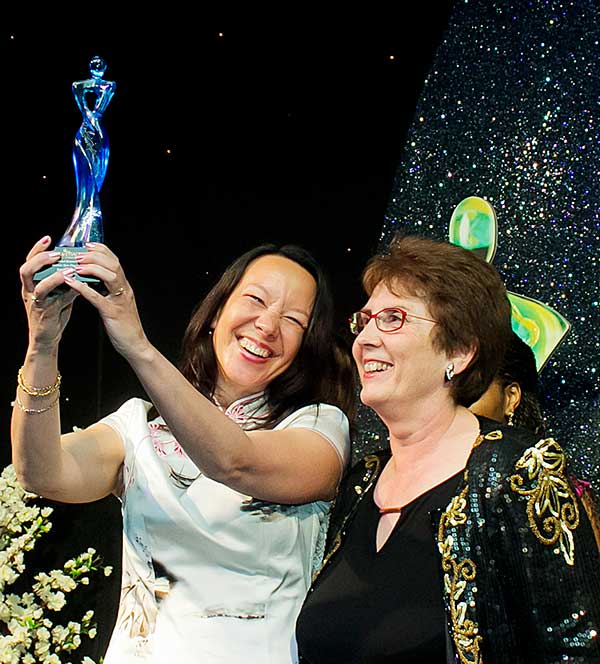 Do all the questions have to be answered?
Carol Verity Mann
2020-01-24T19:51:42+00:00
The Judges score each answer individually and entries are often referred back to during the awards process. You should therefore consider all questions carefully, packing them full of information that highlights the achievement of the business. However, whilst we urge you to answer all questions thoroughly, please do not exceed the word quota for each one.